Highway 65 South, Clinton Phone: (501) 745-4004
FREE popcorn and soft drink with each ticket purchased!
Just turn in your ticket stub at the concession stand!


Show Times:
Monday - Saturday: 7:30 p.m.
Sunday: 2:00 & 7:30 p.m.
Run Time:
2 hours and 12 minutes.
Genre:
Action, Adventure, Western
MPAA Rating:
PG-13 for extended and intense sequences of Western violence, and for historical smoking, some language and suggestive material.
Starring:
Haley Bennett, Chris Pratt, Vincent D'Onofrio, Denzel Washington
Synopsis:
Director Antoine Fuqua brings his modern vision to a classic story in The Magnificent Seven. With the town of Rose Creek under the deadly control of industrialist Bartholomew Bogue, the desperate townspeople employ protection from seven outlaws, bounty hunters, gamblers and hired guns. As they prepare the town for the violent showdown that they know is coming, these seven mercenaries find themselves fighting for more than money.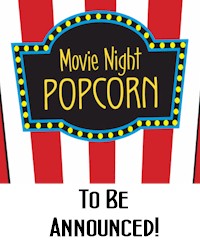 Show Times:
Monday - Saturday: 7:30 p.m.
Sunday: 2:00 & 7:30 p.m.
Run Time:
To be announced.
Genre:
To be announced.
MPAA Rating:
To be announced.
Starring:
To be announced.
Synopsis:
To be announced.
Admission
Adults: $7.00
Kids: $5.00 (12 & under.)
Sunday Matinee: $5.00 (Adults and Children.)
Directions
The Gateway Twin Cinema is located on Highway 65 - north of the Choctaw, Highway 330 & 9 intersection and south of the Clinton, Highway 336 intersection.
Heading North on Highway 65, the Gateway Twin is on the left side of the highway.
Copyright 2016, Gateway Twin Cinema
Bonus answer for the KHPQ/KGFL Contest:
Go to the KHPQ website, select the KHPQ Contest page, and use this answer to send in an entry for a chance to win! One entry per person, using this answer, must be sent in by midnight on Wednesday, October 19, 2016. Check here each Wednesday, for a new chance to win!